VRQ LEVEL 2 IN HAIRDRESSING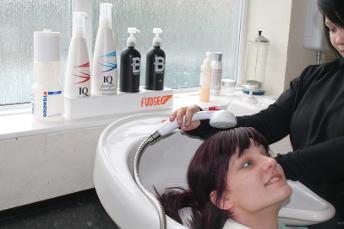 ALPHA HAIR ACADEMY QUALIFICATION FOR AGES 13-16
The VRQ is a popular choice for learners who are in full time education.
Alpha works alongside schools to enable learners to achieve a qualification in hairdressing.
VRQ Level 2 Diploma in Hair Services
Accreditation No:500/8694/7
Credits – 41
Vocationally Related Qualifications (VRQs)
VRQs offer pathways and levels which focus on the development of the underlying principals and practical skills required in varying industries. They are designed to deliver a high level of occupational capability, and a sound platform to progress into employment. The flexible structures ensure they will appeal to individual in full time or part time education, as well as continuous professional development.